Star Birth
Trifid Nebula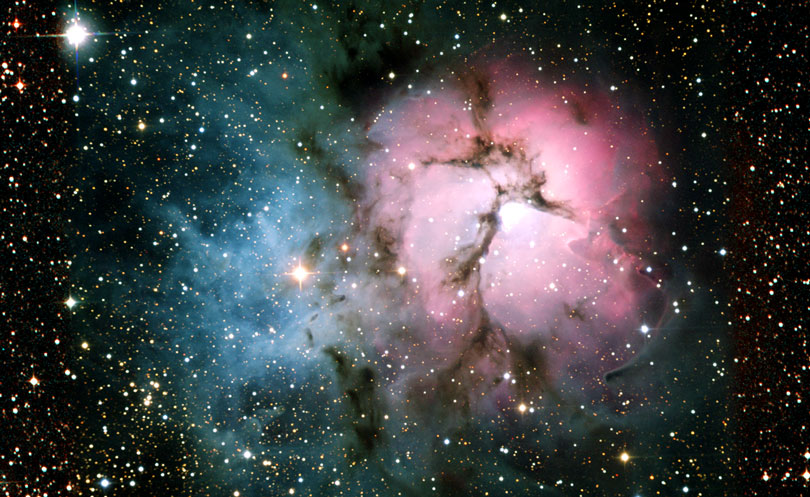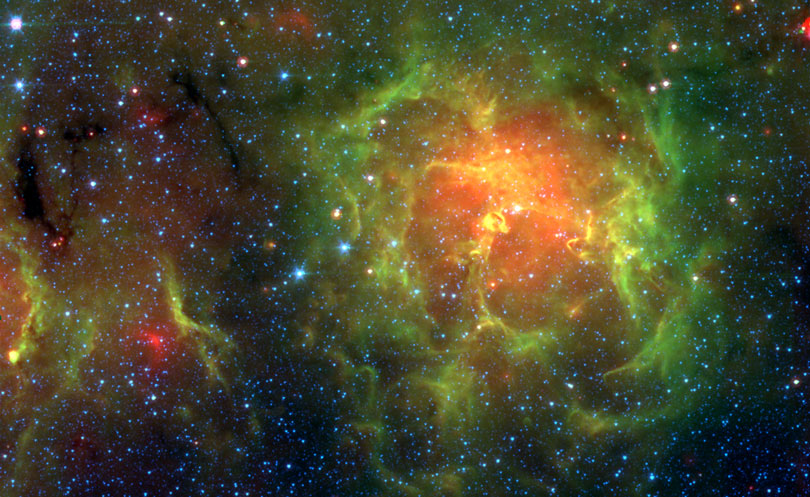 Visible: Default View
---
---
Trifid Nebula
This star-forming nebula has hot stars that heat up the surrounding gas and disperse dust. In visible light, we see the glow of the hot gas (red) and light scattered off foreground dust (blue). Infrared light shows us more of the underlying dust cloud. Shifting to longer wavelengths of infrared light highlights the hottest dust (in red), helping us see the youngest stars.

Visible: The Trifid Nebula glows in visible light.

Mid Infrared: Deeper in the infrared, the warmest dust begins to glow red.

CREDITS: Visible: NOAO. Mid-infrared: NASA/JPL-Caltech/J. Rho (SSC/Caltech).