Star Birth
Pillars of Creation (M16)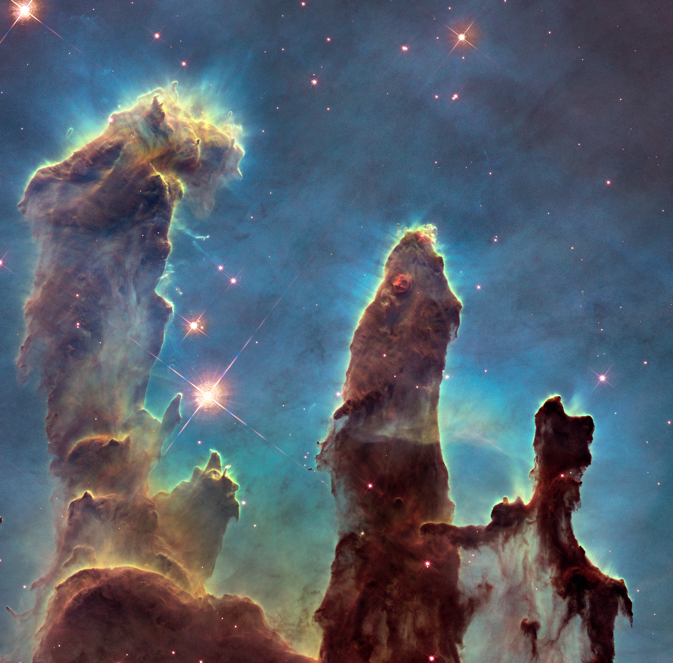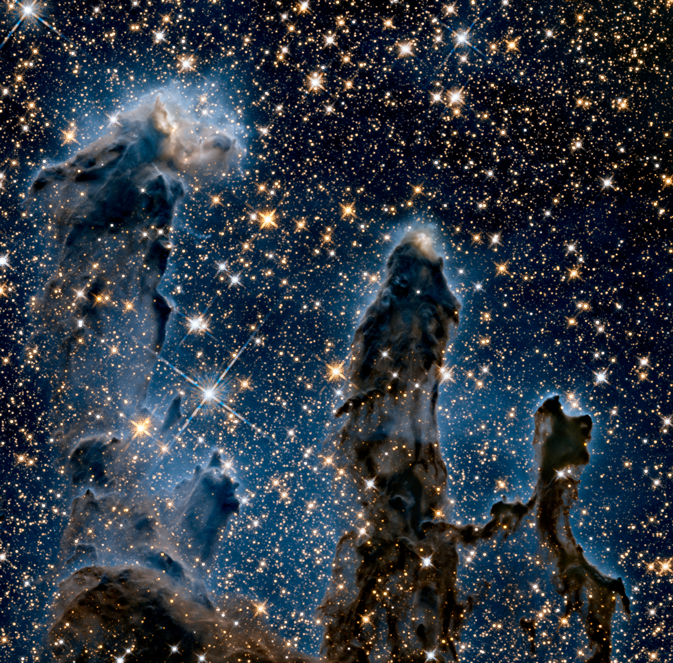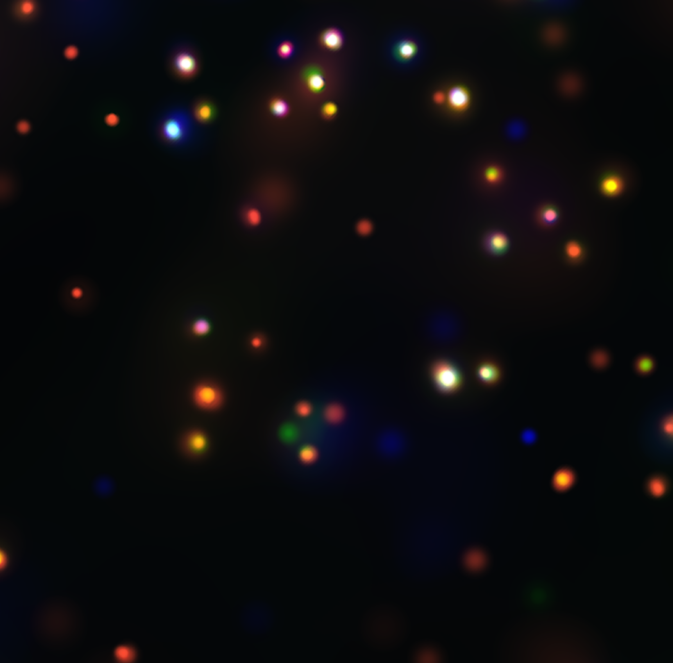 Visible: Default View
---
---
---
Pillars of Creation (M16)
M16, better known as the Eagle Nebula, consists of a group of around 8,000 stars that formed roughly 5½ million years ago, and a nebula, a cloud of gas and dust illuminated by the central cluster of bright, newly formed stars. This close-up of M16 is focused on the iconic Pillars of Creation, immense towers carved out of the cold dust by high-energy electromagnetic radiation emitted by the hot stars. The pillars of gas and dust block visible light, concealing the stars forming within them. Infrared light shines through the dust, revealing stars forming within the pillars as well as stars far beyond. X-ray light also shines through the pillars, revealing extremely hot stars, most of which lie beyond the nebula.

Visible: The pillars of cold gas and dust absorb visible light, concealing stars forming within them.

Near Infrared: Infrared light from stars within and beyond the pillars passes straight through the cold gas and dust.

X-ray: High-energy X-ray light given off by hot, bright stars travels straight through the pillars.

CREDITS: Visible and Infrared: NASA, ESA, and the Hubble Heritage Team (STScI/AURA). X-ray: NASA, CXC, U. Colorado, Linsky et al.