Star Birth
Lagoon Nebula (M8)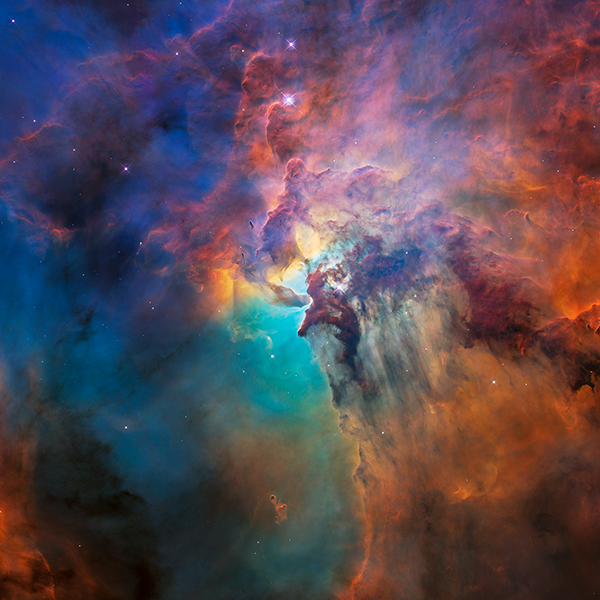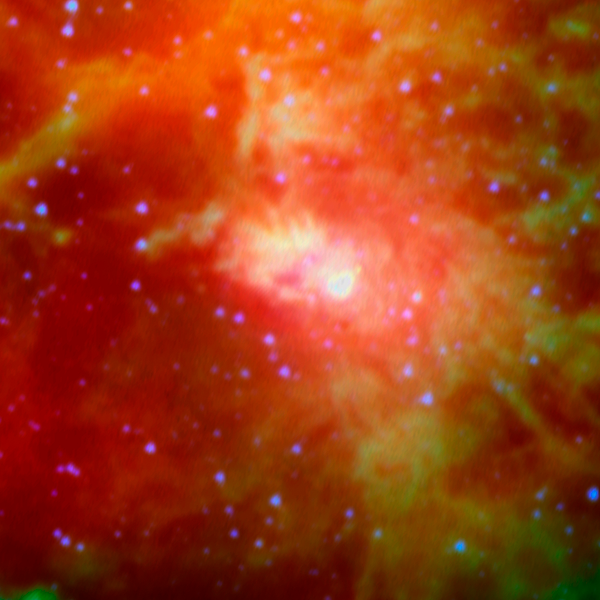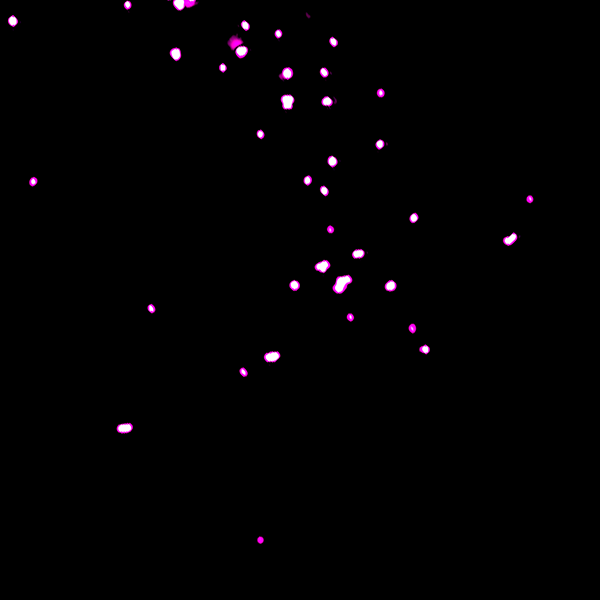 Visible: Default View
---
---
---
Lagoon Nebula (M8)
One of the most prominent regions of star formation is the Lagoon Nebula, located about 4,000 light-years away toward the center of our galaxy. Thousands of newborn stars are beginning to disperse their dusty birthplace. The most massive of the newborn stars are giving off high-energy radiation, sculpting and carving the nebula.

Visible: A cloud of dust shrouds a stellar nursery, but light from hidden, massive, newborn stars illuminates and carves out structures in the dust.

Infrared: The heated dust within the nebula glows (red and green), while stars behind the dust shine through (blue).

X-ray: The most massive stars in the nebula that sculpt and carve the nebula shine with X-ray light.

CREDITS: Hubble Space Telescope (visible): NASA, ESA, STScI; Spitzer Space Telescope (infrared): NASA, JPL-Caltech; Chandra X-ray Observatory (X-ray): NASA, CXC, SAO.