Infrared World
Meerkats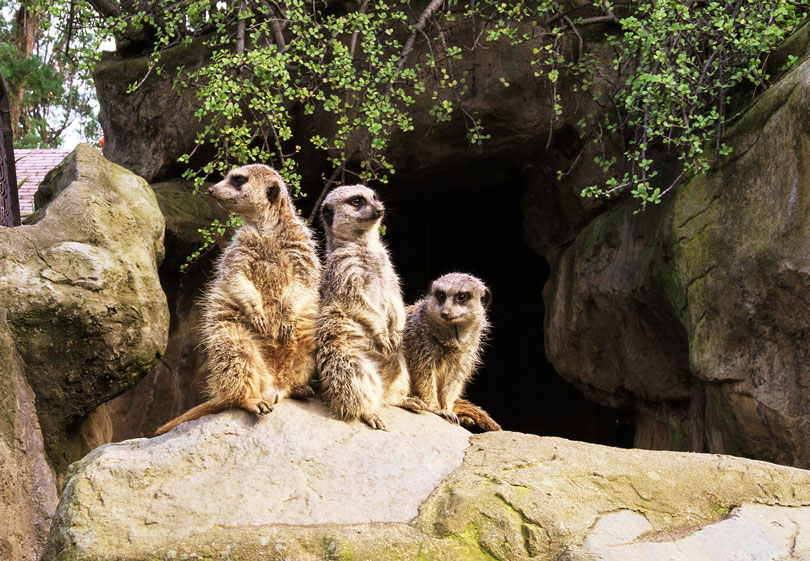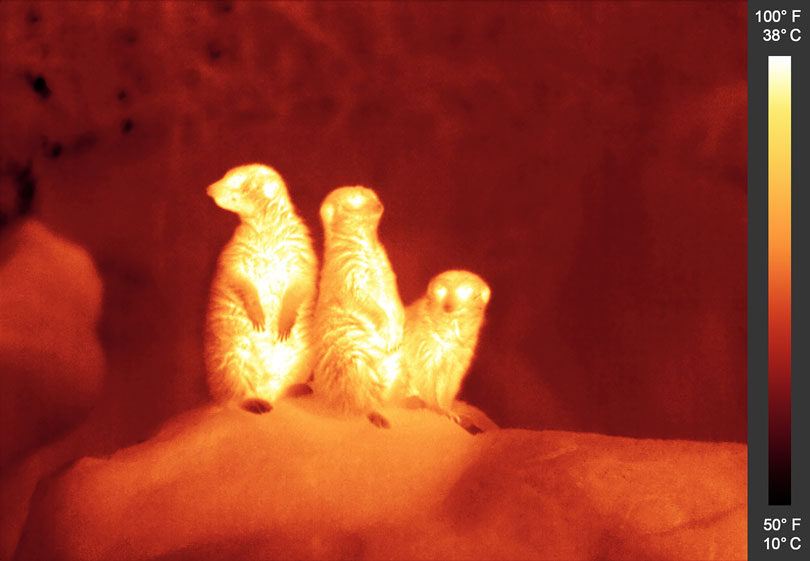 Visible: Default View
---
---
Meerkats
Meerkats are small animals in the mongoose family. Their high metabolisms cause them to glow brightly in the infrared, even through their insulating layers of fur.

Visible: Meerkats perch on a rock.

Infrared: The meerkats' surroundings also give off some infrared light, but the meerkats' high temperatures make them glow brightly.

CREDITS: Visible: NASA/IPAC/Los Angeles Zoo. Infrared: NASA/IPAC/Los Angeles Zoo.