Support your audience's ViewSpace experience with professional-quality banners and labels
Print the sizes, orientations, and styles that best meet your organization's needs or download the assets to design your own. Banners and labels can be printed on any type of material and are designed to be printed on either a standard home or business printer, or by a professional printing house.
Contact us
with any questions about exhibit labels.
Title Banners
Place a ViewSpace title banner beside or above the ViewSpace screen to capture visitors' attention and welcome them to the website.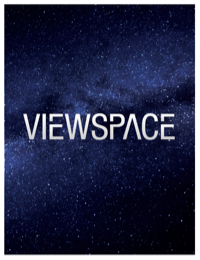 8.5" x 11" portrait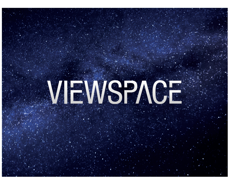 8.5" x 11" landscape
Download the following sizes below:
For professional printing:
Labels
Prepare your audience for immersion in ViewSpace with an explanatory label that provides a brief introduction to the website content.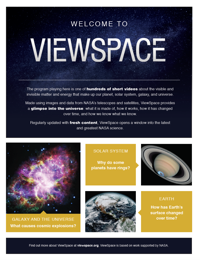 8.5" x 11" portrait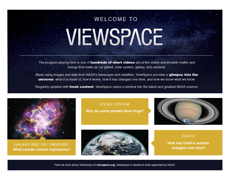 8.5" x 11" landscape
Assets
Download assets (37.4 MB) to create your own customized labels. Assets are provided as InDesign files and image files. All images, text, and fonts provided for exhibit labels and banners can be used free of restrictions or copyright.