Expand Your Universe with ViewSpace Interactives
ViewSpace Interactives allow you to explore objects and materials from different perspectives, and discover how we can combine information to better understand the universe.
---
Spy newly forming stars hidden inside giant clouds of gas and dust

Search for a pulsar in the remains of an exploded star

Witness the effects of galaxy collisions

Explore ways of detecting and investigating planets orbiting distant stars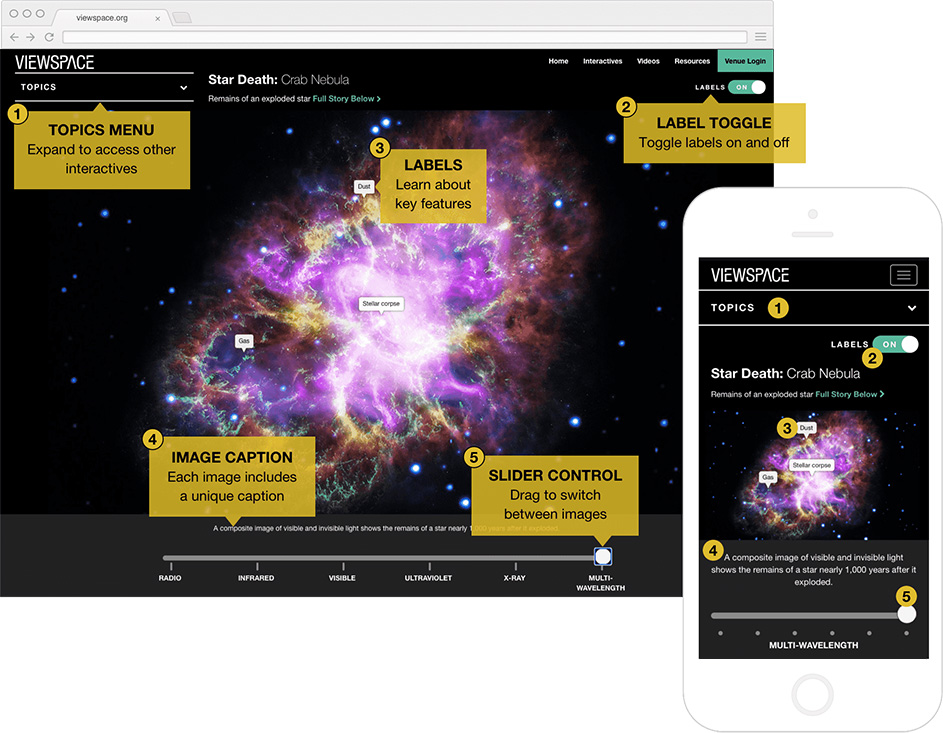 Start Exploring
Select a topic below to explore various interactive sliders.
---
Unveiling The Invisible Universe is adapted from Cool Cosmos by Caltech/IPAC with additional contributions from Bruno Merin and Miguel Merin (Pludo).